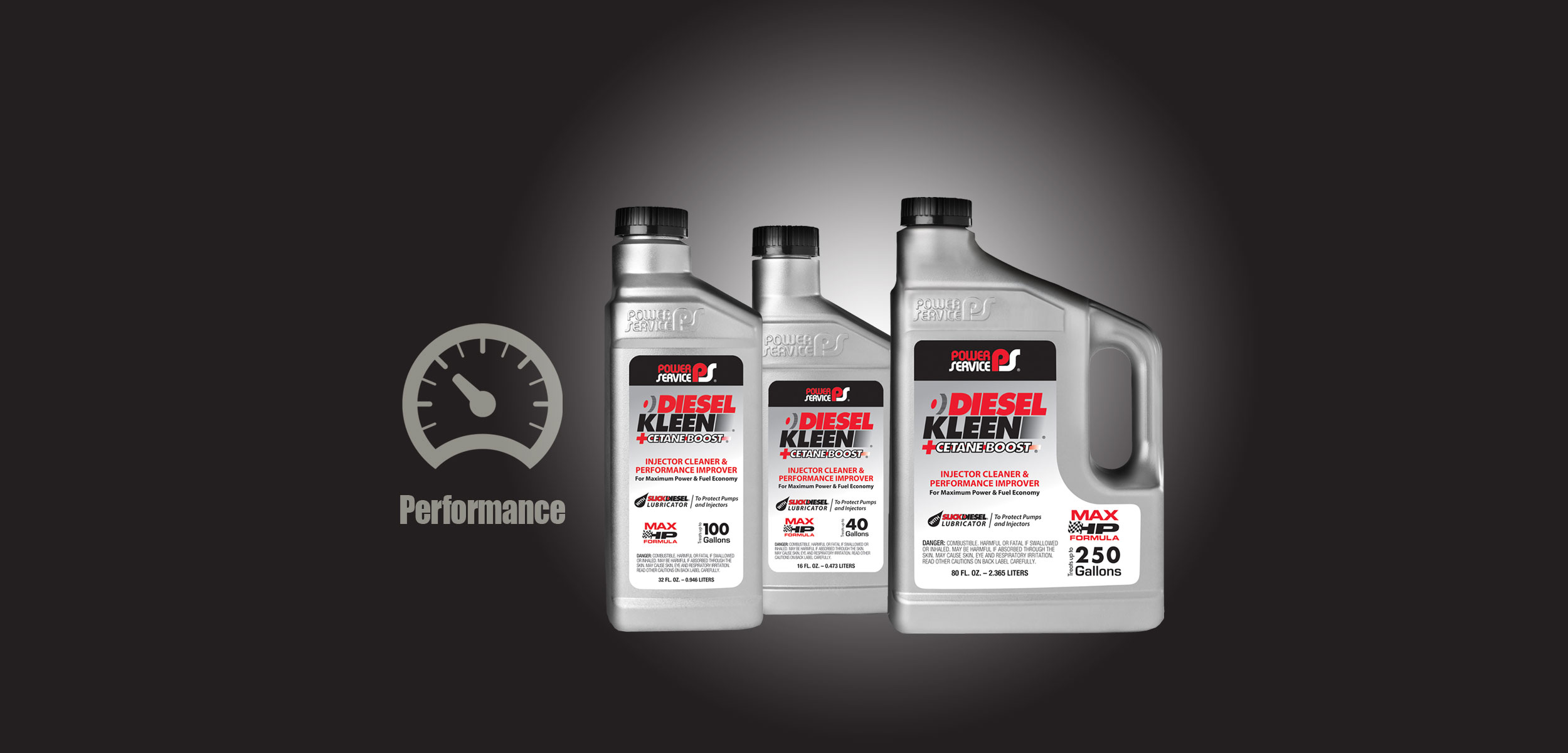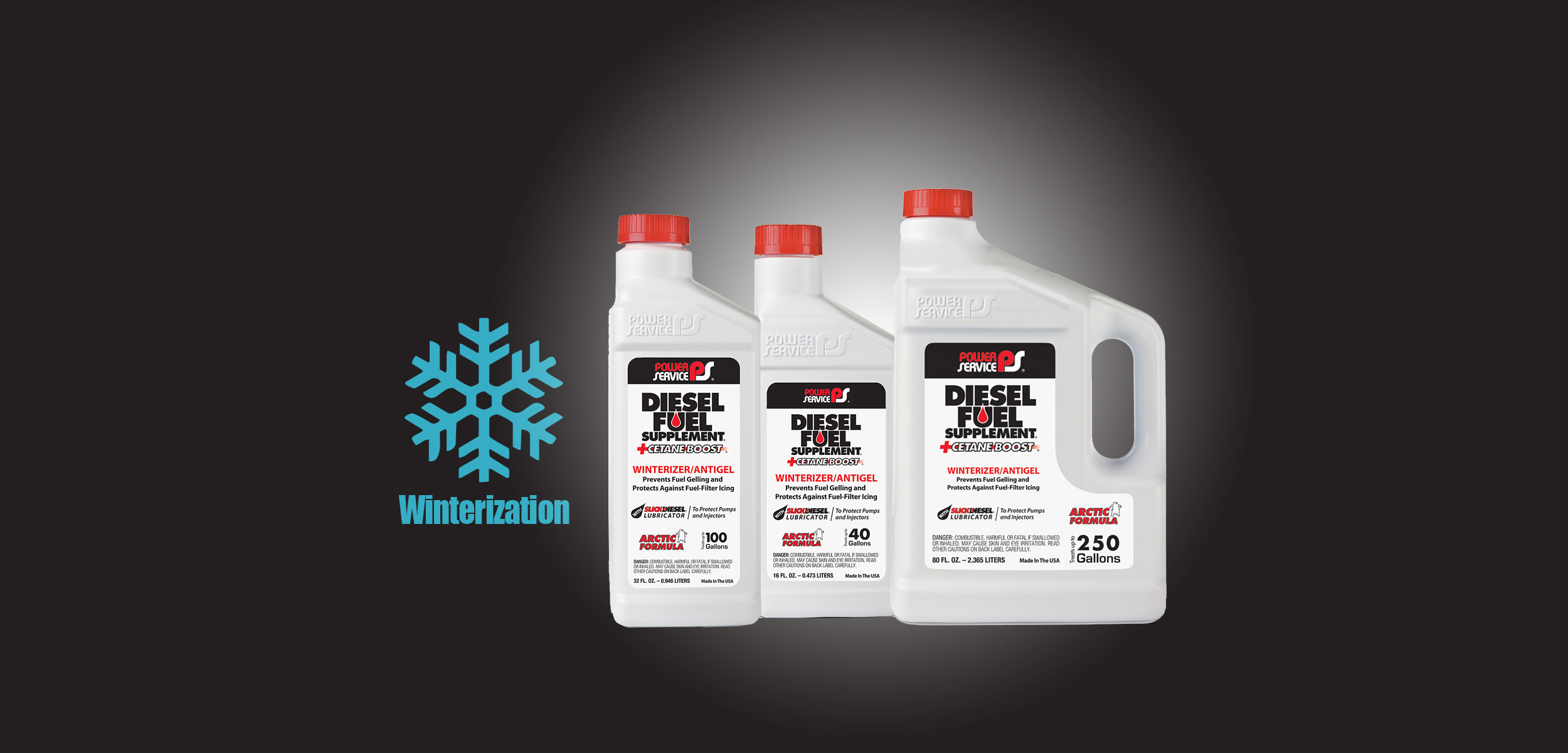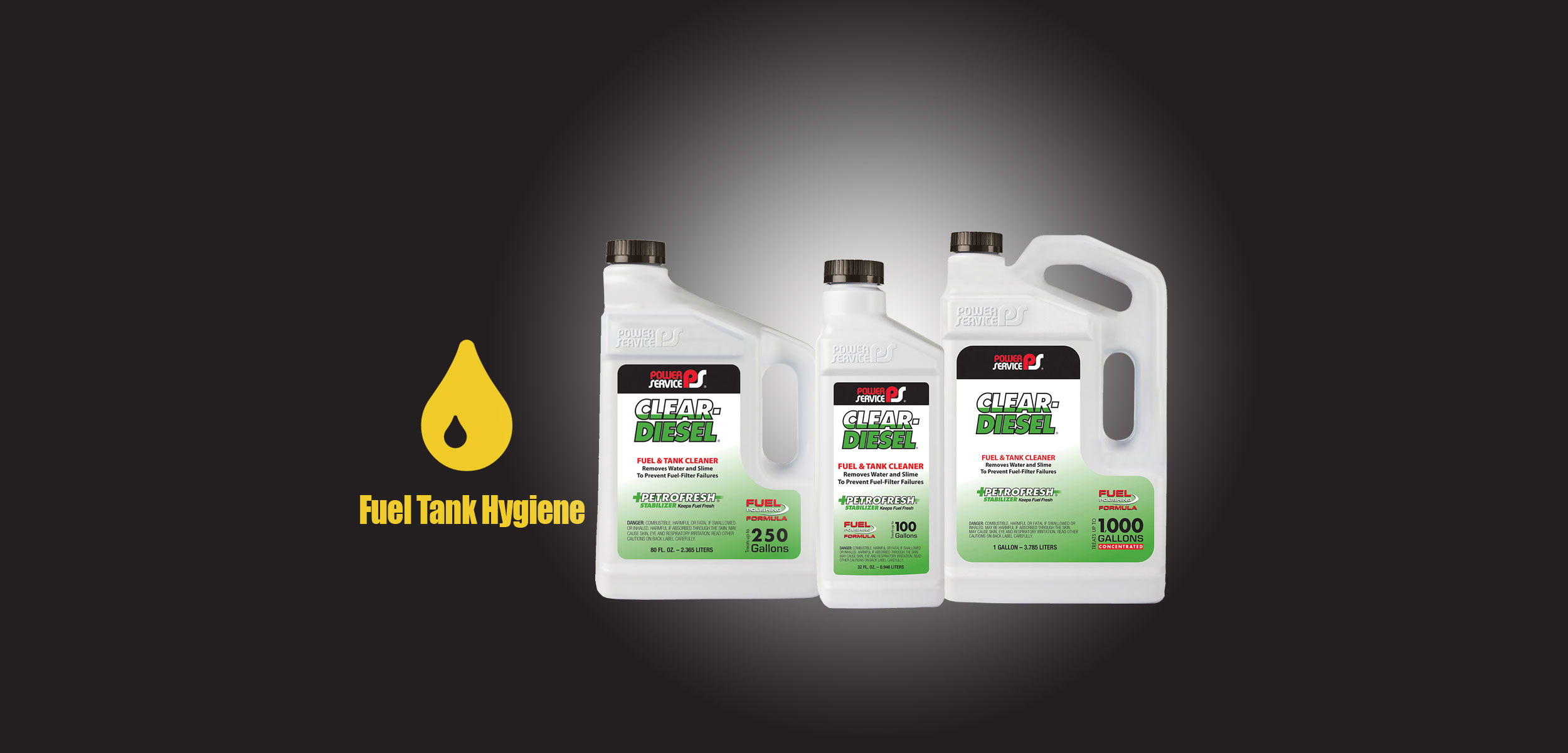 Fuel additives. Made just for diesels.
Know your product application?
---

Performance
Maximize power and fuel economy
Provide additional engine lubrication
Prevent and clean-up dirty or plugging injectors

Winterization
Winterize diesel fuel
Restart engine after winter emergency
Prevent fuel gelling and protect against fuel-filter icing.

Fuel Tank Hygiene
Maintain fuel and tank cleanliness
Remove water and slime
Keep stored fuel stable and fresh.